Discover more from Why Try AI?
What AI can do for you. Yes, you! Hands-on, no-hype look at generative AI for enthusiasts.
Over 4,000 subscribers
5 Best Midjourney Prompts: December 2022
Midjourney V4 has taken AI art generation to new heights. I've collected 5 cool and simple Midjourney prompts to help you make fantastic images.
Update: All the monthly prompts are now added to this growing visual guide.
Released less than a month ago, Midjourney Version 4 has become a runaway success in the world of AI art.
If you're only just now getting into AI image generation, Midjourney is the way to go. That's because:
Output quality is currently unmatched.

Midjourney is capable of generating impressive art as well as photorealistic images that are virtually indistinguishable from real life.

You don't need to install or customize anything.

The entire process is handled by chatting to their Discord bot.

There's a lower learning curve to get good outcomes.

Competitors like Stable Diffusion are more flexible but you'll need to research proper prompting to get the best results out of them. Midjourney can spit out amazing images based on the simplest of inputs.

It's completely free to try.

You get 25 free generations, which gives you a good feel for what Midjourney is capable of.
In short, with Midjourney you're likely to get the most impressive images with the least amount of effort.
It goes without saying that all of this can change literally next week. As I discussed earlier, the world of generative AI is moving at the speed of light.
To get you started, let me showcase five of the best Midjourney prompt examples out there.
I intend to start sharing trending Midjourney prompt ideas and tips on a monthly basis. So you might want to…ahem…subscribe…cough cough.
Thanks for reading! Subscribe to get new posts. (Check your "Spam" and "Promotions" folders.)
For this very first edition, I'll deliberately focus on simple, short prompts without many modifiers. My hope is to get you using Midjourney instead of overthinking the prompting process.
Without further ado, let's look at this month's list of neat Midjourney prompts.
(They all assume you've enabled Midjourney Version 4 by default as I showed here. Alternatively, you can append "--v 4" at the end of every prompt.)
Prompt #1: Colorful and crazy exploding stuff
This is the only prompt on today's list that uses a specific artist's name.
Midjourney prompt: exploded [subject] by Nychos
What it does: Nychos is an illustrator and urban artist known for visually striking cross-section and X-ray images, often with gory details. Using the word "exploded" adds a sense of motion. The combined prompt yields satisfying and vivid results that are bursting with energy.
Sample output images: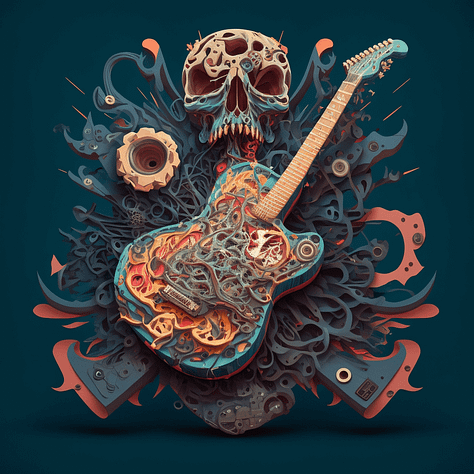 Prompt #2: Mix characters or items together
Ever wondered how one character would look like as someone (or something) else? Go ahead and find out!
Midjourney prompt: [subject] as [subject]
What it does: Just what it says on the tin. You're basically asking Midjourney to imagine how a thing or character would look like if it was something else. Really fun to experiment with.
Sample output images: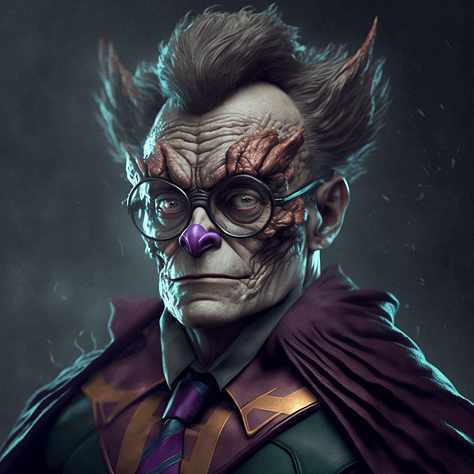 Prompt #3: Visualize intangible concepts
It's fun to ask Midjourney to draw intangibles like general concepts or feelings and see what it spits out.
Midjourney prompt: visual representation of [intangible subject]
What it does: This one can be pretty random since it's all about how Midjourney interprets the concept in question based on its training data. But it's definitely great to play around with.
Sample output images: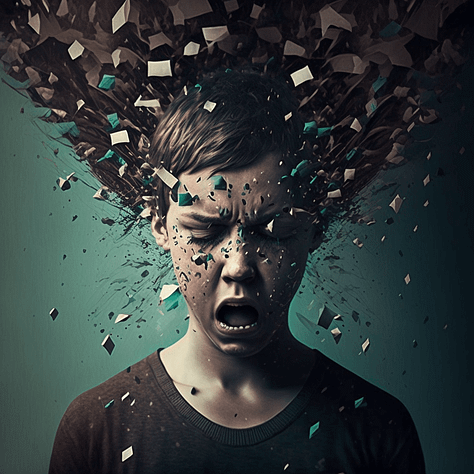 Prompt #4: Turn things into clean icons
This one can have real practical uses for professionals or businesses.
Midjourney prompt: [subject], symmetrical, flat icon design
What it does: This prompt generates a flat square icon based on your subject. You can use it for your website, app, or just have fun transforming random stuff into slick icons.
Sample output images: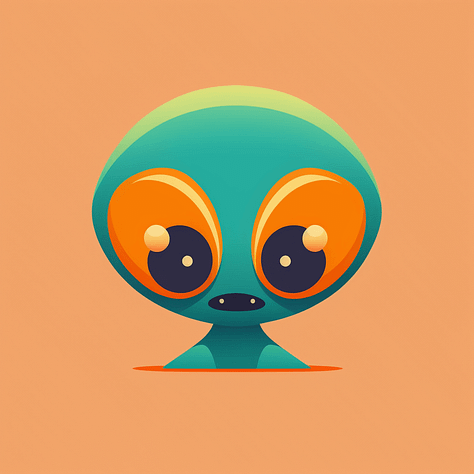 Prompt #5: Emoji randomness
Did you know that Midjourney can interpret emojis as prompts? It sure can!
Midjourney prompt: [any combination of emojis]
What it does: You just never know! Sure, you might have a rough idea based on the emojis themselves, but you can't quite predict in what way Midjourney will combine them. You can be sure it'll be something awesome though.
Sample output images: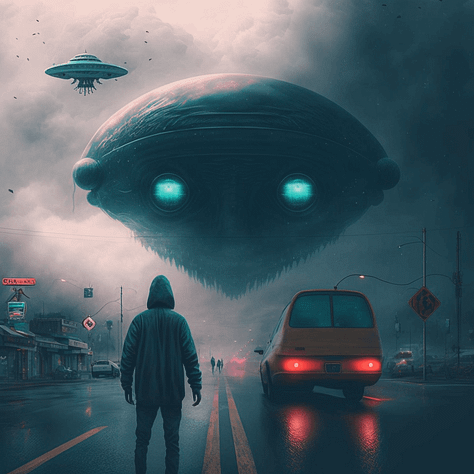 Over to you…
Are you already a regular MJ4 user? Have you discovered any neat Midjourney prompts you'd like to share?
I'm always curious to learn more, so feel free to send me an email or leave a comment below.
As of February 2023, all the monthly prompts are collected in this guide:
---
"Why Try AI" is 100% free to read for everyone. There are no content paywalls or other pay-to-access features.
But you can help support my work through an optional paid subscription. It's like buying me a fancy cup of coffee once a month. If you do, thank you!